Sadly the events in Paris and more recently the suicide bombing of Brussels airport and Metro have underlined the difficulties of protecting crowds in public spaces. There is certainly a recognition, Europe-wide, that more should be done at stadiums, airports and transport hubs, entertainment venues, shopping centres and other public spaces. With Euro 2016 just weeks away, had strengthened security requirements for the fan zones, for example, by tightening entry controls by means of the systematic frisking of spectators and the use of CCTV in all fan zones. Now is the favorable time and the right set of circumstances for international security vendors to be involved to big projects in anticipation of 2018 FIFA World Cup in Russia.
---
Russian sports minister Vitaly Mutko recently announced a strengthening of security measures during the competition, at stadiums, fan zones, team bases and around the host cities for the upcoming FIFA World Cup: "Taking into consideration the situation in the world, security measures will be intensified. We have encountered the problem of security, and examined it in detail. Now the security measures will naturally be intensified in connection with the circumstances in the world".
Russian security standards have to correlate with European - this will ensure a promising prospect for the international vendors experienced in products and solutions supply all over the world. According to Ministry of Sport press service state budget covers about $ 453 million to ensure security of World Cup 2018.

Stadiums in Ekaterinburg, Kaliningrad, Rostov-on-Don, Samara, Saransk and Volgograd will all be equipped with completely new perimeter security, access control systems for vehicles and staff, video surveillance, security lighting, and secure locations for telecoms and server equipment. Spending just on this tender will be over $12 million. Moscow's Luzhniki Stadium is also having its CCTV systems replaced at a cost of $500 thousand, while Ekaterinburg needs a new operational command centre, equipped with the latest control room consoles, surveillance, and security communications tech. Besides, officials announced a creation a unified IT structure for the competition, so information security will make up a large share of the investments.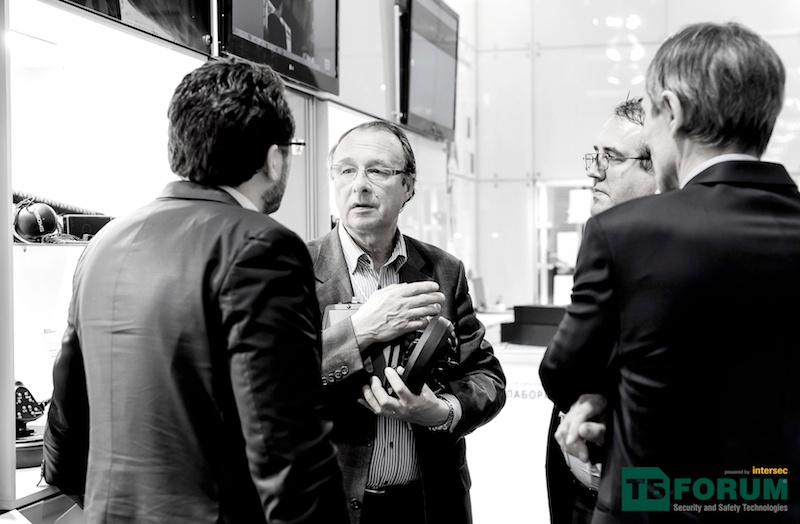 Protecting Crowded Places Discussion will take place at TB Forum powered by Intersec 2017 examining innovative design considerations, effective surveillance, target hardening and innovating policing and counterterroristic methodologies. The interest is increasing as Russian authorities embark new construction projects for upcoming events such as the FIFA World Cup in 2018 and FIFA Confederations Cup in 2017.
Headline Topics Will Include:
Technological issues in protecting stadiums, city and transport infrastructures, fan-zones;
Difficulties of protecting crowds in public spaces;
Latest counter-measure advice from Government agencies;
Incident response, interagency and international collaboration.
The special exposition and conference track at TB Forum are supported by The Council of the Federation, Ministry of Interior, Ministry of Sport, Moscow Govenment, Anti-Terrorism Center of CIS, etc. Using the event venue itself as the place to be protected, the aim is to provide an integrated experience in which visitors are able to see innovative technologies and techniques in operation.
---
If you are willing to know where to meet people in charge of implementing and purchasing security systems for Crowded Places and demonstrate the advantages of your equipment and solutions, submit your proposal to participate at TB Forum powered by Intersec 2017

For evaluating opportunities please contact:
Olga Inshakova
Show Director TB Forum powered by Intersec,
Business Development
Groteck Business Media
Find me on LinkedIn
Still in doubt about opportunities and limitations for international vendors in Russia?
Fill out the form and our team will provide you with a Market Overview in 5 days.