We've successfully launched a series of face to face meetings with the largest Russian buyers, regulators, integrators and solution partners. A special program of buyers engagement is hold as a part of preparation to TB Forum.

Check August-September Schedule for Business Networking Meetings Between Vendors and End-Users from Key Vertical Markets.
June 2018
Railway transport
Meet key persons from Ministry of Transport of Russia,chief engineers from NIIAS, SBC, Zheldorproject, Lenpromtransproekt, Ventran-Telecom, Roszheldorproyekt and security directors of AO MZHD, JSC FPK, JSC RZD

Ports and stevedores
Meet with security directors and chief engineers from Mechel Trans, SUEK, Port Logistic, FESCO, Port of St. Petersburg Marine Facade, Port Ust-Luga, Rosmorport

Fire Protection of Places of Mass Gatherings

Meet key persons from Insurance companies, EMERCOM of Russia, Glavgosexpertiza, securidy directors of Places of Mass Gatherings

July 2018
Design and Construction
Meet with security directors and chief engineers from Norilsky Nickel, Rosneft, Giprostroymost, Rosatom, Inter RAO, RusHydro

Railway Transport Security
Meet Head of the Center for Innovative Development of Russian Railways
Yuri Andryushchenko, Chief engineer at PJSC Gazprom:
"PJSC Gazprom pays close attention to the fire safety of its facilities. The budget for the means of ensuring fire safety in 2017 remained at the same level as in the past.
At TB Forum, I'm looking forward to evaluate the proposals on the whole range of fire safety: primary fire extinguishing agents, fire alarm system, automatic fire extinguishing systems, personal protective equipment in the event of emergencies (self-rescuers), first aid for burns, medical kits, sign-in security, and visual aids on the subject of civil defense and emergencies. Furthermore, we are interested in selecting products communications segment".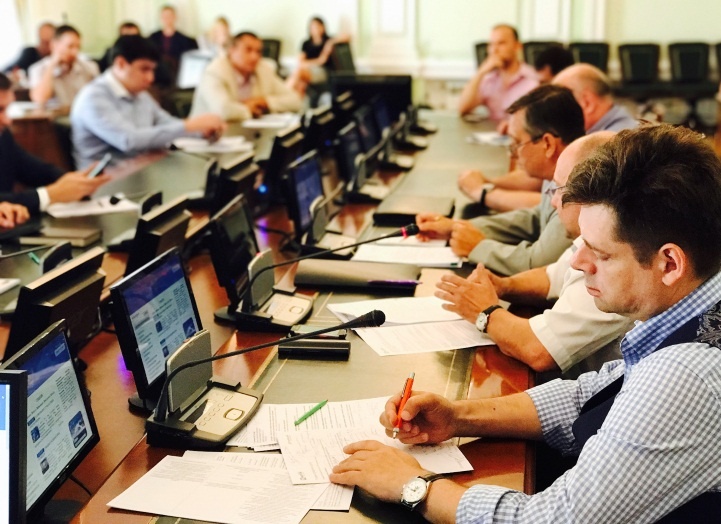 We invite global security developers and manufacturers to use TB Forum 2019 as an effective entry point to major projects. Click now for your early bird special: