New technologies review in the interests of real projects in every industry, Industry oriented conference program and Special business match-making program with regulators, buyers, integrators and solution partners.
A special program of buyers engagement is hold as a part of preparation to TB Forum. Invitations are sending point-by-point to personas, companies or specific segments. The focus is made on the large end-users from all regions of Russia - state organizations and major corporations that account for 80% of all budgets for equipment and security services in Russia.
Business Networking Meetings Between Vendors and End-Users from Key Vertical Markets: June-July Schedule.
June 2018
IInformation Security. Meeting with FSTEC of Russia
Meet with key persons from FSTEC of Russia, DIT of Moscow, GBU Information City, Rusal, Inter RAO


Design and Construction
Meet with decision makers from NIPI NG Peton, Giprostroymost, Lentelefonstroy, Expert Engineering Company, Atomstroyexport, RosKapStroy, Norilsky Nickel, Rosatom

Retail 

Meet with security directors and IT managers fromCastorama, Carousel, Kupishuz, ZENDEN, Modis, Maxi

July 2018
Industry, Oil&Gas, Energy

Meet with chief engeeners from ALROSA, Norilsk Nickel, RASU, Transneft, RUSAL, OPK, Atomenergoproekt

Banks and Finance
Meet with security directors from Sberbank, Gazprombank, Raiffeisenbank, MTS Bank, Rosbank, RosEvroBank
Vyacheslav Mikhaylovsky, Head of Security at METRO Cash&Carry in Russia:

"For the most part, we purchase exactly foreign equipment for our facilities. The domestic products account for only 15-20% of all security systems related expenditures. For instance, we recently switched to the Russian producer in the sphere of anti-theft systems. These systems turned out to be cheaper and to react much faster to our needs relating to maintenance. When it comes to video cameras procurement, we continue to focus on foreign brands. Today's market still offers no domestic high-quality video cameras to meet all of our integration requirements. In future, the technologies to enable replacement of human resources in terms of protection shall be in demand: face detection, automated decision-making, modern ACS. These security systems segments still have no real alternative other than foreign vendors".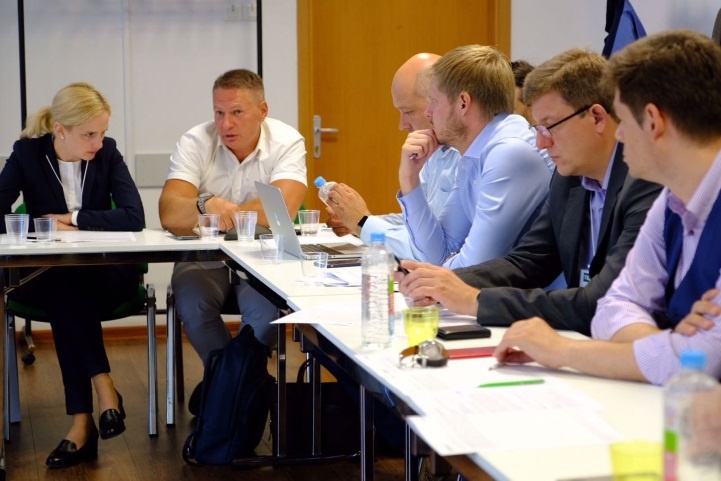 We invite global security developers and manufacturers to use TB Forum 2019 as an effective entry point to major projects. Click now for your early bird special: