TB Forum 2019 offers its participants a customized campaign in order to prepare for negotiations, special introductions program before and after the event, business match making, pre-arranged meetings, invitation only "security club" gatherings for every sector on a regular basis.
Business Networking Meetings between vendors and End-Users from key vertical markets: Check October-November Schedule and use TB Forum 2019 as an effective entry point to major Russian projects.
October 2018
Air Transport Security
Meet security directors from Vnukovo Airport, Domodedovo Airport, Sheremetyevo Airport, Pulkovo Airport, Platov Airport

Digital transformation: Smart and safe city
Meet key persons from DIT Moscow, Department of Transport, Department of Civil Defense, Region Administrations

Information Security. 

Meeting with regulator: FSTEC of Russia

November 2018
City Transport 

Meet key persons and state buyers from Moscow Department of Transportation, Mosgortrans, Rosavtodor

Railway Transport Security
Meet Head of the Center for Innovative Development of Russian Railways
Alexander Zazhigalkin, Head of the Innovative Development Center JSC "Russian Railways":
"As a large consumer and the largest transport and logistics company in Russia, Russian Railways has a great need for innovative technical means in the field of transport security.
According to the decision of the General Director this year will be formed an additional infrastructure for working with start-up projects. By this we mean not an initial stage of the project, but a deeply developed product, including an embedded one. In fact, new department will be responsible for debugging and adapting the product to the needs of the company".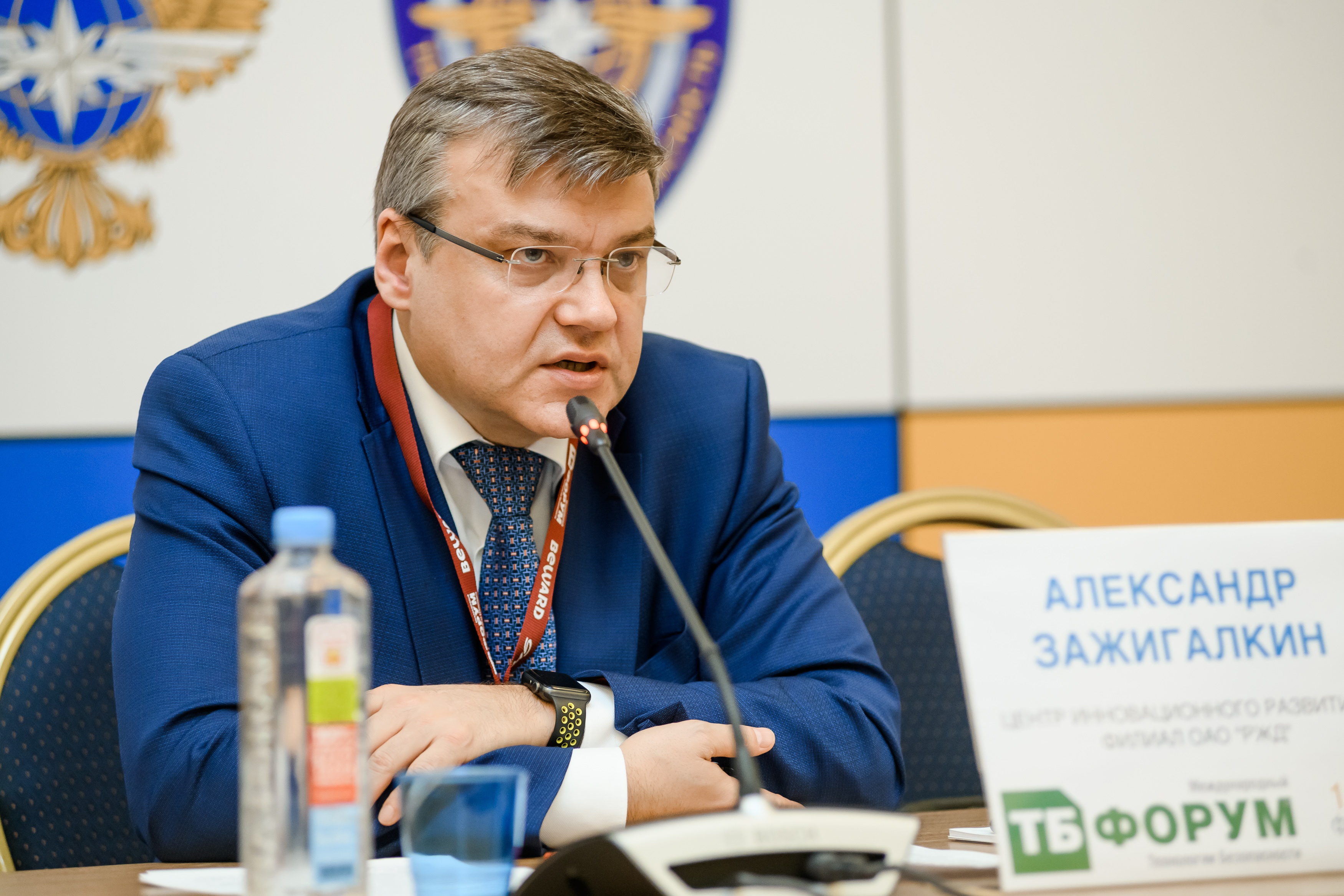 We invite global security developers and manufacturers to use TB Forum 2019 as an effective entry point to major projects.
Do you want to show your technologies, solutions and equipment to all key Russian customers from the main sectors?
JOIN THE REVIEW