On November 22, within the preparation of TB Forum 2020, the second consultation meeting will be held on practical issues of the use of intelligent video surveillance in security systems at large facilities and infrastructures. The first event showed the high demand and relevance of the discussion on this topic.
Cases on industry specifics like transport and transport infrastructure facilities, urban infrastructure, industry, oil & gas, energy, banks, retail and others will be discussed at the meeting.
Topics to discuss:
Integration of intelligent video surveillance with ACS (face recognition). Binding to systems for accounting of working time.

Using software and video cameras that use video analytics to recognize specific events.

The use of video analytics to improve the efficiency of various production processes, the task of monitoring and quality control.

Algorithms for notification about "non-standard" behavior of objects, reducing the number of false alarms.

The economic effect of the introduction of intelligent video surveillance.
Participants:
Head of security measures department, RAMPORT AERO, Head of security department of the State Hermitage Museum, specialist of the department of information security awareness management, Department of Information Technologies of Moscow, leading specialist of IT department, City-XXI century, Security director of Uralkali, CEO of security agency "Sheriff", Vice President – director of digital business department of Necklace Bank, Head of technical security and regime of department of economic security of Rosbank, Head of technical safety department of security directorate, X5 Retail Group etc.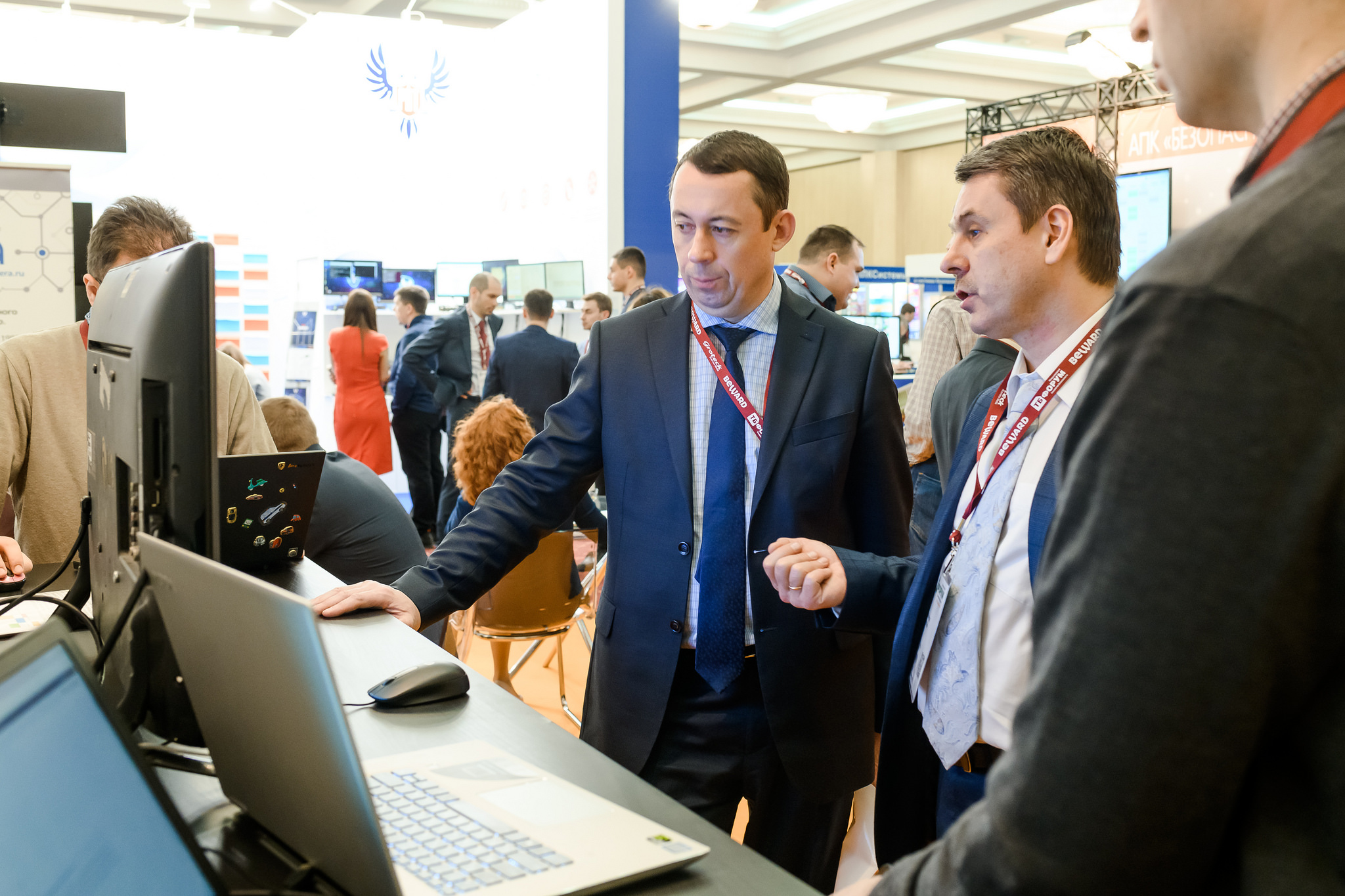 Dmitry Gloving, Department of Information Technologies of Moscow:
"Video surveillance systems are the most interesting to me both within the project "Safe city", and in modern infrastructure in general. Innovations today appear in the field of data processing and video analysis, big data collection and processing, video analytics in terms of facial recognition, objects and subjects. We are interested in all business representatives who show modern technologies at the Forum"