On December, 5 within TB Forum 2020 the consultation meeting "Modern technologies in industrial safety and labor protection" will take place and will be dedicated to the digital transformation of industrial safety and labor protection at major facilities and infrastructure.
Experts will discuss the effects of the introduction of protective clothing with digital sensors, mobile applications for audits and incident reports, traffic safety monitoring tools, smart sensors for monitoring water and air pollution, etc.
Topics to discuss:
Experience of transformation of industrial safety and labor protection in production
Applied results and effects from the introduction of information technologies and tools
IoT technologies to manage risks for staff health, reduce the frequency of occupational diseases and injuries
Mobile communications to improve safety culture from external supervision to personal responsibility of employees

Augmented reality technologies to reduce security risks and reduce transaction costs

Analytics based on IoT technology to reduce risk of accidents and equipment stops

Mobile applications for registration of incidents, communication with the team responsible for issuing orders

Automatization of HSE process and integration with production IT system to raise the effectiveness of management of HSE, improve HSE indicators, reduce risks and costs.
Among invited to the meeting are directors of labor protection, industrial safety and environment protection departments, directors and heads of production safety departments of major facilities of industry, oil & gas and fuel and energy complex.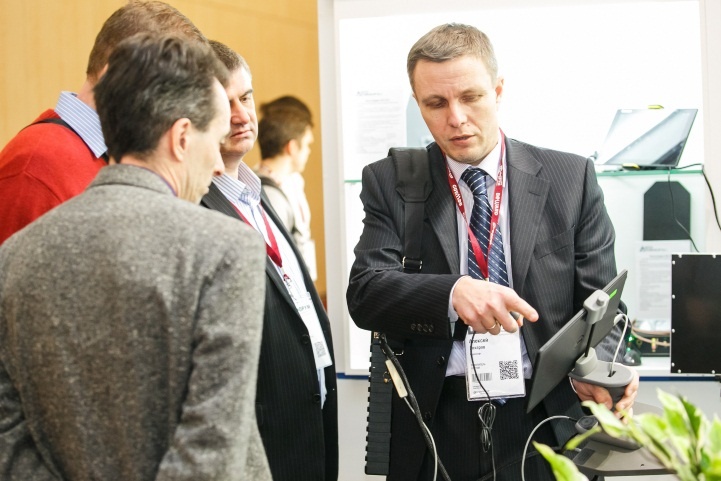 Alexander Klopov, Deputy CEO on security, RusHydro:
"What matters to us are the companies that can develop innovative solutions in the sphere of intelligent systems of security management. And the second direction – suppliers who can offer barrier solutions. I saw some interesting offers for us at TB Forum and going to learn them."