Here are the main tenders in the field of security systems in crowded places. It's about such areas as the Troitsky and Novomoskovsky Administrative districts of Moscow, the "Regional Information Center" of Moscow, the cultural and entertainment complex "Arena-2000" of Yaroslavl and the Amur hockey school in Khabarovsk. Video surveillance, fire alarm and access control systems will cost a total of 594 million rubles.
Services to provide information about the objects of surveillance in the state information system "The uniform center of data storage and processing" (video surveillance of places with a massive stay of citizens and domestic surveillance of the Troitsky and Novomoskovsky administrative districts) – 514 349 850.00 rubles. The customer – the Moscow Department for competition policy.
Open request for quotations in electronic form for the development of working documentation for the installation of peripheral equipment of the video surveillance system – 50 482 666.67 rubles. The customer – Regional Information Center.
Execution of works including supply on the modernization of building of the cultural and entertainment complex. Fire alarm system – 19 460 000.00 rubles. The customer – Arena-2000.
Supply and installation of equipment for identity identification, video surveillance and access control – 10 727 751.33 rubles. The customer – the Amur hockey school.
Dmitry Golovin, Department of Information Technologies of Moscow:
"I have an interest to video surveillance systems both within the project "Safe city" and in modern infrastructure in general. Innovations are appearing in the field of data processing and video analysis, big data collection and processing, video analytics in terms of facial recognition, objects and subjects. We are interested in all business representatives who present modern technologies at the Forum. During the Forum, I talked to representatives from other regions to discuss topical issues. The most valuable thing at the Forum – participants show their specific experience, not theoretical developments. Speakers share practical experience at the stage of implementation of certain technologies. The exchange of such experience allows colleagues from other regions to avoid mistakes in the future. I like the transparency of the participants, the willingness to discuss real problems."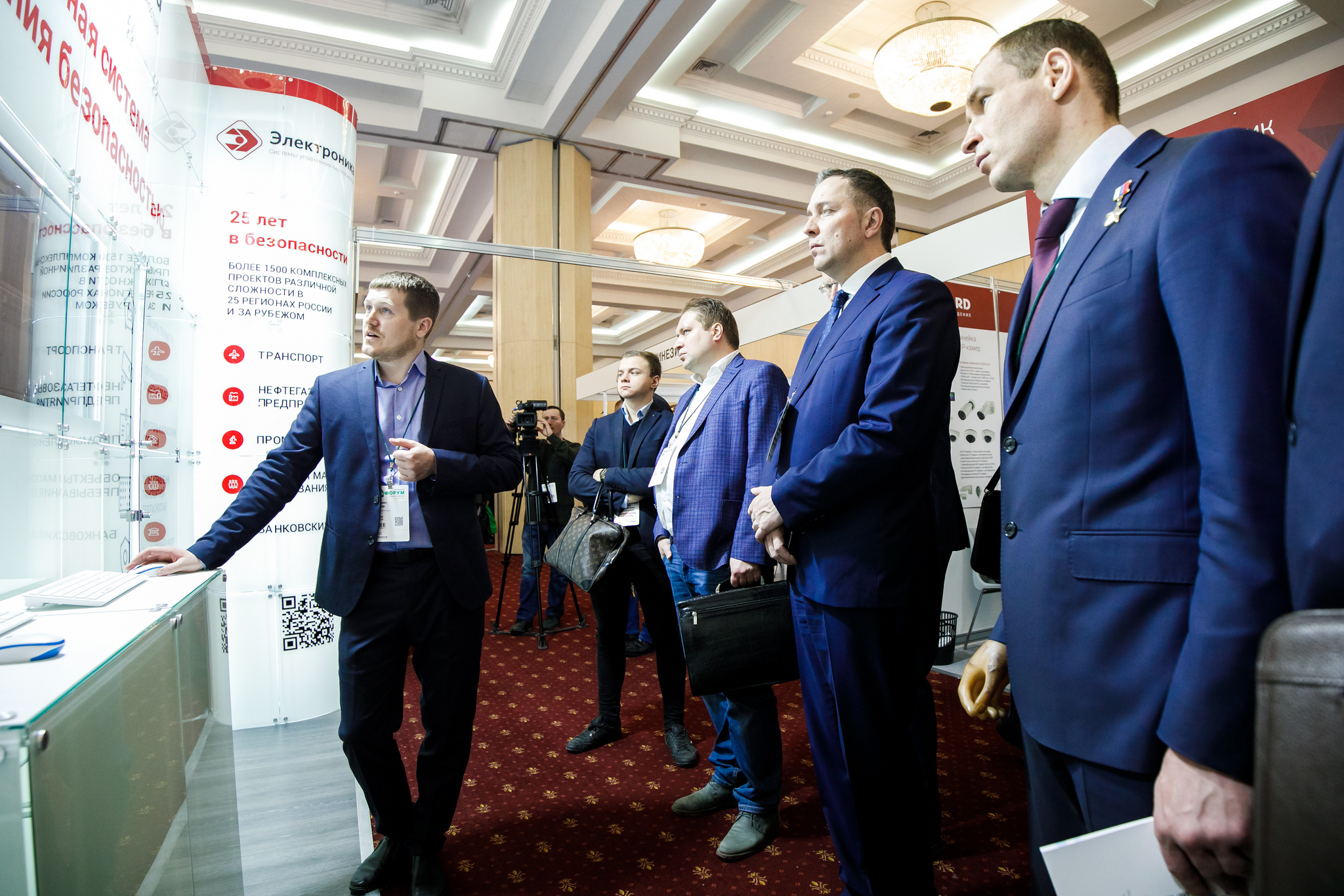 TB Forum 2020 – it's a continuous program of communication between customers, regulators and suppliers: weekly meetings of developers with customers, round table and working groups and in February – All-Russian Review of technologies and 11 industry conferences.
The program of meetings with customers is the part of service for participants and partners of TB Forum. There are more than 20 meetings with thousands of customers and regulators.