Retail shrinkage increases with increasing retail sales. Russian Retailers are willing to hike their investments in video surveillance and integrated systems.
$ 189 million were spent in Russia on security systems in Retail segment in 2016. X5 Retail Group, Russia's largest food retailer in terms of sales, is planning to spend more than 340 million rubles on security systems next year. Usual spendings for security systems implementation in Russia is about 2 million rubles per supermarket, and more than 100 million rubles for each hypermarket.
Electronic Article Surveillance (EAS) antennas, labels, and tags are named among most popular solutions for loss prevention, used by 73% of retailers. Spider wraps and security pods/containers, advanced inventory control tactics, secure cable devices are also widely used. Using a mix of loss prevention solutions - EAS, fixtures, CCTV, manual screening - is obviously the best preventive maintenance of loss prevention.
Security market is highly competitive in Retail. Thus retailers prefer vendors who are able to grow with their needs and provide innovative and effective solutions. Restrained by their budgets, they favor security vendors who offer cost-effective products, while being responsive to their needs.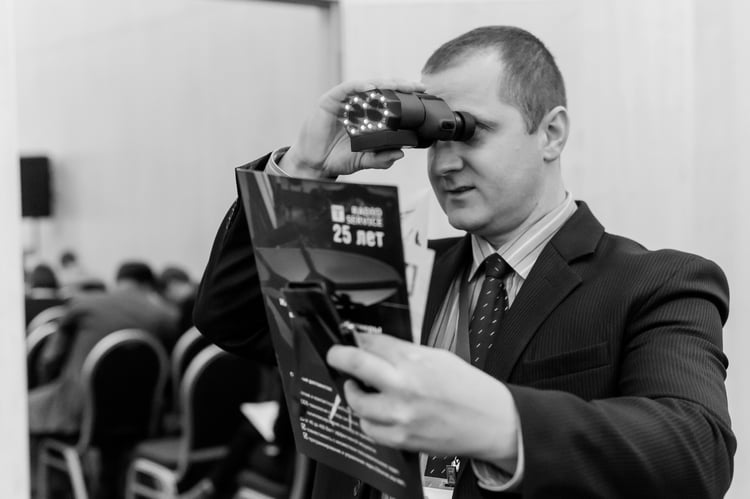 Vyacheslav Mikhaylovsky,
Head of Security at METRO Cash&Carry in Russia
"We mostly purchase foreign equipment for our facilities. The domestic products account for only 15-20% of all security systems related expenditures. Today's market still offers no domestic high-quality video cameras to meet all of our integration requirements. In future, technologies will replace human resources in terms of protection. Face detection, automated decision-making, modern ACS - all these security systems still have no real alternative other than foreign vendors".
Most of traditional security shows do not focus on loss prevention techniques and solutions that are applicable to Retail. Trade shows and loss prevention conferences specific to the retail vertical have not been organized in Russia yet. That is why Retail Cluster at TB Forum attracts thousands of Retail Loss Prevention and Shrink Control professionals from Russia and overseas every year.