The Government of Russia has allocated almost $312 million through 2016 for sports complex projects and transportation infrastructure upgrades, to implement CCTV technology at metro stations, railways, public areas, and city halls.
Today the basic challenges in the transport sector of the Russian Federation are the following:
Historically rooted territorial heterogeneity of transport infrastructure
Needs to further increase the availability of transportation services to the public
Needs to further improving the quality of transport services
Lack of full use of transit potential
Needs to ensure transport safety and security in accordance with new challenges
Needs to reduce the negative impact of transport to the environment.
By 2030, Russian Railways will build lines to 18 industrial zones and promising mineral deposits, which will require more than 4600 kilometres of railway lines with funding coming from private investors and the Russian government.
Total investment for these new lines is over 564 billion roubles, with 293 billion roubles coming from the Russian Federation and 271 billion roubles from private investors.
Apart from that, as the Russian government remains focused on detecting and preventing terrorist attacks, and luggage and individual security inspections became mandatory at rail stations and in other transportation-related areas it has fueled the demand for companies selling metal detectors and scanning equipment.
Russia increases its spending on transport security infrastructure. Previous entries are actively being revised in order to increase the expenses and purchase volumes.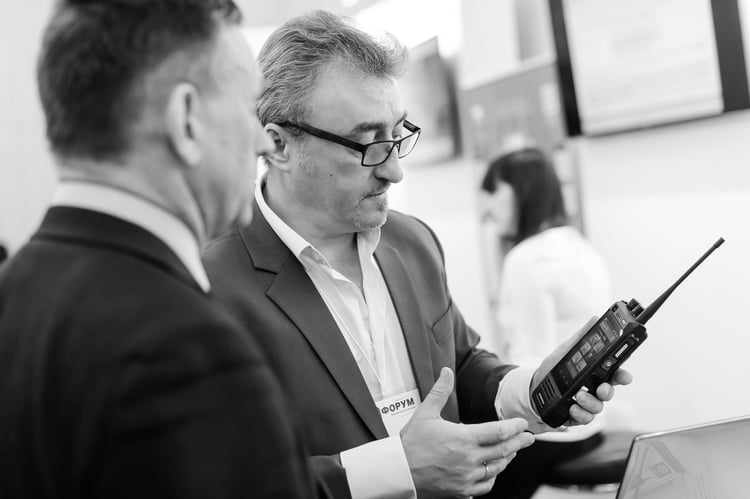 Some of the Largest Transportation Projects from recent years:
Reconstruction and Development of the Small Ring of the Moscow Railway
A project of organizing passenger traffic on the Small Ring of Moscow Railway comprises, in addition to the actual railway infrastructure construction and reconstruction of interchange stations, the construction related commercial real estate. Total amount of the investment program of the project is RUB 441 billion covering a period up to 2020, of which:

railway infrastructure reconstruction — RUB 42 billion;

construction of stopping points — RUB 16 billion;
construction of transport and interchange stations — RUB 30 billion;
construction of commercial real estate — RUB 338 billion.
It is the largest transportation project in Russia in 2016.
Reconstruction and Construction of Railway Lines Bypassing Ukraine
Since the year 2015, Russia began the reconstruction and construction of new railway lines in the southern direction bypassing Ukraine — project cost is going to exceed RUB 55 billion. It comes to the Prokhorovka-Zhuravka-Chertkovo-Bataisk line in the Rostov region (the Russian Railways' development strategy until 2020 mentions the cost of this project estimated at RUB 56.6 billion.
Subway lines
One subway station costs an average of about RUB 8.5 billion in prices of 2012, so almost all subway expansion projects, except for the individual stations construction, become large-scale.
Saint Petersburg Subway Construction
St. Petersburg subway construction is connected with special difficulties caused by extremely complex geological conditions in the central part of the city. Therefore, almost every subway station in the city becomes a major project. The project cost will exceed RUB 70 billion before December 2022.
Moscow Subway Construction
Because of serious traffic problems, the subway in the largest city of Europe, which has already been in the process of long-term development, is currently under active construction — reconstruction of roads of the capital must be mostly completed by the year 2017, after which there will merely be no more space left to build roads, so the mayor's office is focusing on the subway and railway lines. The Moscow subway expansion project involves the construction of 70 stations and 150 km of new lines up to the year 2020 and is estimated at more than RUB 500 billion.
New Baikal Tunnel
Single-track tunnel 6,682.05 meters in length with two drainage galleries of 1500 m and 1747.36, being parallel to old Baikal tunnel constructed in the 1980s has been in the process of construction within the framework of the Baikal-Amur Mainline (BAM-2) mega reconstruction project since 2014, and should be put into operation in 2017. Cost of the project amounts to RUB 28.9 billion
---
Meet the people in charge of implementing and purchasing security systems in transport sector and demonstrate the advantages of your equipment and solutions at TB Forum powered by Intersec 2017.
The State Duma Committee on Transport, Ministry of Transport, Federal Service for Supervision in the Sphere of Transport, Federal Air Transport Agency, Moscow Metro, representatives of the Moscow Department of Metro Communications and other key customers and end-users.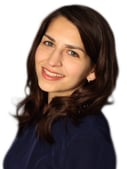 Anna Zabora
Still in doubt about opportunities and limitations for international vendors in Russia?
Fill out the form and our team will provide you with a Market Overview in 2 days.