TB Forum 2019 was the biggest congress for security leaders: 6589 visitors, 3 days of the show, 3953 (60%) – major end-users, 80% of all budgets for equipment and security services in Russia.
We offer you the following conditions and formats to participate in the Anniversary International Forum of Security and Safety Technologies: demonstration of solutions and technologies in the exposition, speaking at conferences, participation in the program of meetings with customers during the year and at the Forum.
Quality audience – representatives of the largest Russian companies by revenue (according to RBK TOP-500): Gazprom, LUKOIL, Rosneft, Sberbank, RZD, Rostec, VTB, X5 Retail Group, Surgutneftegaz, Magnit, Rosseti, Rosatom, Inter RAO, Transneft, Tatneft, Gazprombank, Evraz, NLMK, Novatek, Rural, Airflot, Norilskiiy Nikel, Severstal, Sibur Holding, RusGidro, Lenta, Stroygazmontazh, SUEK, Alfa-bank, Rostelecom, Open Holding, Vneshekonombank, Auchan, Dixy, Mechel, ALROSA, Rosselhozbank, METRO Cash&Carry, M-video, Raiffeisenbank etc.

The biggest congress in Russia on all questions of national security: 3790 delegates, 11 conferences, 82% make decisions on procurement alone, collectively or participate in the preparation of decisions, 247 speakers – regulators, major customers and experts, 17 partners and sponsors of the business program.

All-Russian Review of solutions and technologies to ensure the safety and terrorist protection and information infrastructure security.
The annual program of meetings between regulators, customers and providers:
244 representatives of corporate customers participated in 21 meetings of expert groups during the 2018 year.
Roman Gudov, Nornikel:
"TB Forum is one of the leading event in the security sphere. Its main quality is multi-format. Representatives of corporate protection departments, manufacturers of special equipment, promising solution developers work on one platform. As a communication platform the Forum gives a possibility to maintain the dialog with representatives of legislative and executive authority what is good for companies and help them to plan their targeted investments."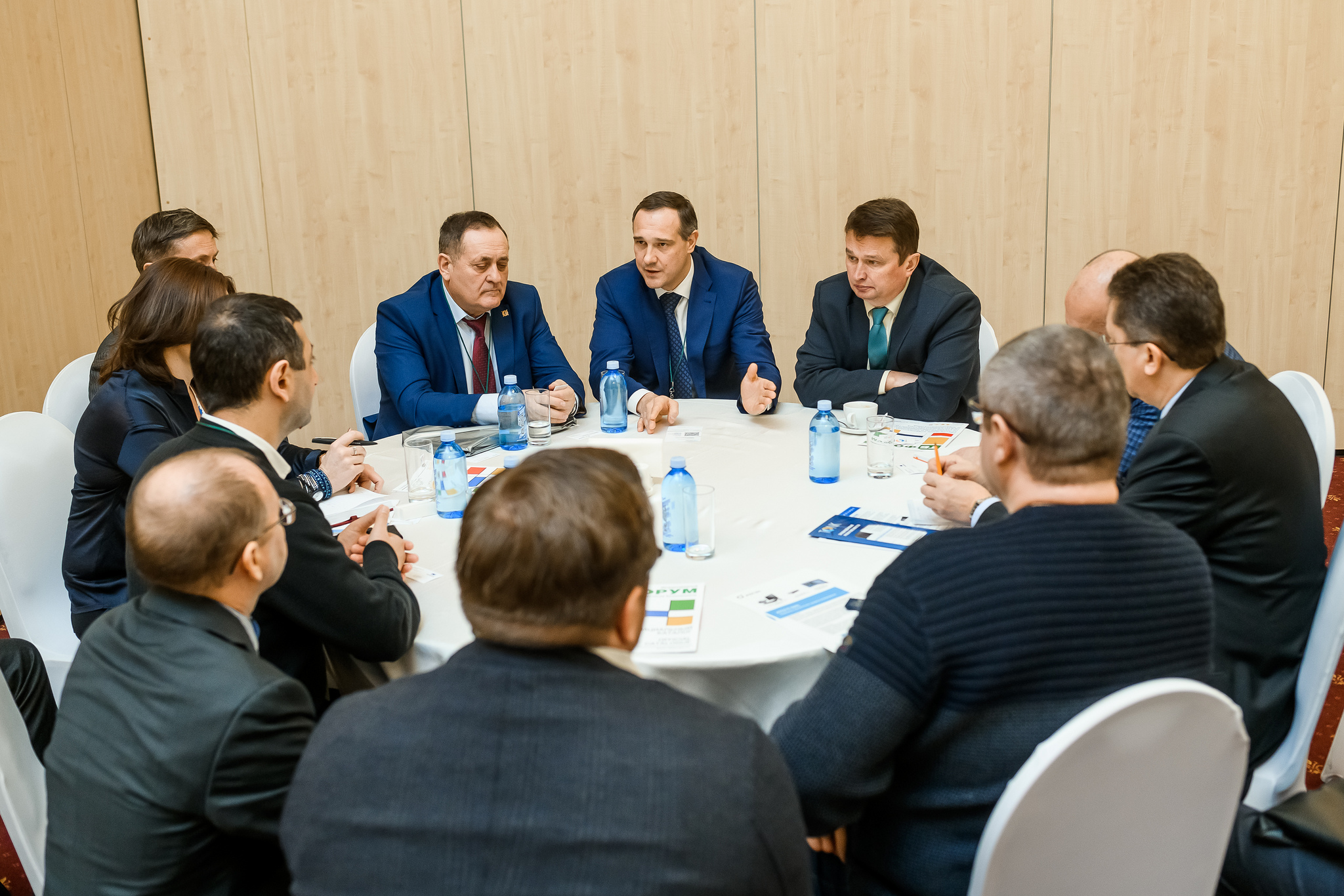 The 25th Anniversary International Forum of Security and Safety Technologies 2020 realizes the business support on the project market and major state and corporate customers' market.
During 2019 there will be a continuous series of meetings between regulators, customers and suppliers: 30+ events, 250+ customers from key sectors of the Russian economy.
The largest congress of security leaders will take place on 11-13 of February 2020: 4000 major customers from state and private corporations from all Russia.
The program of the Forum includes: the direct dialogue between regulators, customers and suppliers, novelties of regulation and practices of their realization, branch specificity: transport, city infrastructure, sport, industry, oil and gas, energy , banks and finance, retail.
Book your participation in the Forum on favorable terms, receive invitations to meet with customers (which will start in April!) and find new potential buyers among government customers and major corporations.