There is top 5 tenders for the purchase and maintenance of video surveillance systems in different regions of Russia. Customers are various organizations of Samara, Chelyabinsk, Leningrad regions, as well as Saint Petersburg, Novorossiysk and Podolsk. Service of the facilities of the law enforcement segment of the agro-industrial complex "Safe city" in the Samara region heads the list of procurement.
Services for technical maintenance of facilities of the law enforcement segment of the hardware-software complex "Safe city" (intelligent system of regional security based on the video surveillance system) –

32 603 151.44 rubles.

The customer – the main Department of the organization of trades of the Samara region.

Services for operational and technical maintenance of burglar and fire alarm systems, alarm system of fire warning and evacuation, security television video surveillance, monitoring and access control and automatic fire extinguishing systems of facilities of the Federal tax service of Russia in the Chelyabinsk region – 29 635 133.33 rubles. The customer – the Federal tax service in Chelyabinsk region.
Complex of construction and installation and commissioning works on creation of system of city video surveillance in territories of Saint Petersburg and Leningrad region – 25 000 000.00 rubles. The customer – JSC TKT-STROY.
Supply of equipment for video surveillance system – 14 965 814.15 rubles. The customer –Administration of the municipal formation of Novorossiysk.
Performance of works on installation and commissioning of video surveillance system, and also connection of video surveillance system to system of technological support of regional public safety and operational management "Safe region" within construction of facility: "the city district Podolsk, the city of Podolsk, the district Klimovsk, revolution street, 2, secondary school with 825 seats" – 14 619 527.83 rubles. The customer – Municipal state institution TRADING CENTER.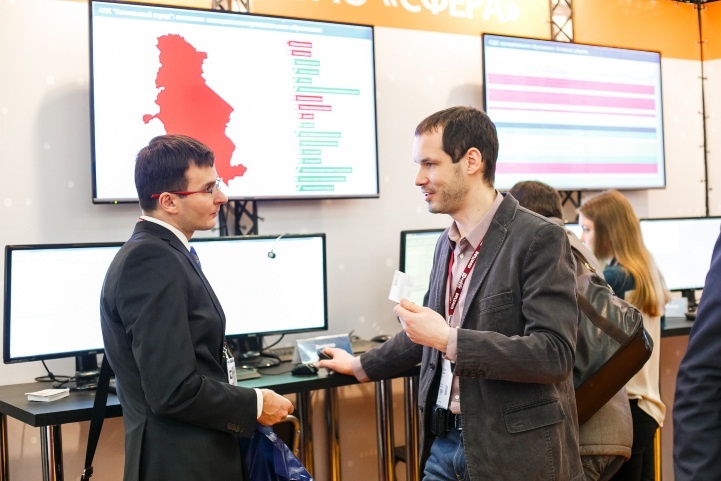 TB Forum 2020 – it's a program of continuous communication between customers, regulators and suppliers: weekly meetings of developers with customers, round table and working groups and in February – All-Russian Review of technologies and 11 industry conferences.
The program of meetings with customers is the part of comprehensive service for participants and partners of TB Forum. There are more than 20 meetings with thousands of customers and regulators.